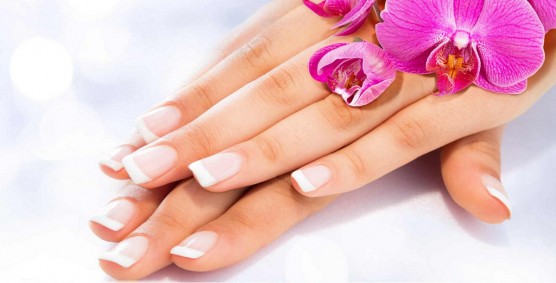 NAILS
When travelling or just on holiday you want your nails to look attractive, now conveniently available in the comfort of your hotel. Ask your hotel receptionist to book your appointment or book through chat.
25. CLASSIC FRENCH SHELLAC MANICURE
This manicure involves cuticle work, exfoliation, hand massage, file and paint. The best way to keep hands and nails perfect and in good condition.
26. SHELLAC MANICURE
The luxurious, long lasting treatment for nails and hands. Includes cuticle work, hand massage, file and paint with Shellac polish and setting under a lamp.
27. SHELLAC POLISH REMOVAL
The easy way to remove shellac polishes without damaging the nails. Includes removal of nail colour on hands or feet. (This service alone is not provided. It must be in combination with one of our manicures or pedicures)
28. CLASSIC PEDICURE FOR MEN/CLASSIC FRENCH PEDICURE FOR WOMEN
This pedicure treatment involves the soaking, exfoliation, removal of dead skin, nail shaping, cuticle work, foot massage and paint. The best way to keep feet and toes in perfect condition.